SECRET TRUTHS :: Conspiracy Theories Exposed
Discover the Hidden Truths Behind the World's Greatest Mysteries & Conspiracies.
Category:
News & Politics
Mark Willison and Scott Paton
Jan 28 2010
Are we on the verge of an official government disclosure of the existence and reality of ETs and UFOs? The evidence is increasingly compelling that this utterly civilization-changing event is indeed upon us -- likely within no more than six months or l...
Mark Willison and Scott Paton
Jan 23 2010
Prominent NASA global warming alarmist Dr. James Hansen has endorsed an eco-fascist book that calls for cities to be razed to the ground, industrial civilization to be destroyed and genocidal population reduction measures to be implemented in the name ...
Mark Willison and Scott Paton
Jan 18 2010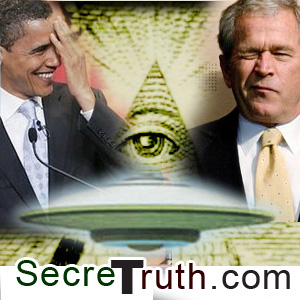 What is really happening to our planet? Is mankind causing irreperable damage to the Earth and leading us to our demise?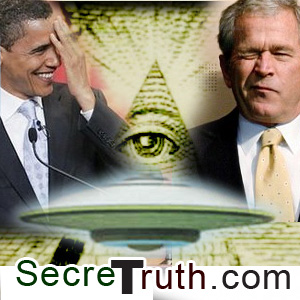 About Mark Willison and Scott Paton
Click here to see the full author's profile
Recent Episodes
Roswell Aliens & The New World Order | Secret Truths | Conspiracy Theories Revealed | Podcast #14
More BP News: the Cap is in Place | Secret Truths | Conspiracy Theories Exposed | Podcast #23
Nuclear Bomb to Stop Oil Leak? Secret Truths | Conspiracy Theories Exposed | Podcast #21
BP Oil Spill Media Hype? | Secret Truths | Conspiracy Theories Revealed | Podcast #20
BP Hires Goldman Sachs? | Secret Truths | Conspiracy Theories Exposed | Podcast #19
Oil Spill Update, Ancient Underwater Pyramids, and "Secrets of the Sphinx" | Secret Truths | Conspiracy Theories Exposed | Podcast #18
More Oil... Plus the Isreali "Attack" on Flotilla? | Secret Truths | Conspiracy Theories Exposed | Podcast #17
Gulf Coast Oil Spill Not Stopped on Purpose? | Secret Truths | Conspiracy Theories Revealed | Podcast #16
BP Gulf Oil Spill Cover-Up? | Secret Truths | Conspiracy Theories Revealed | Podcast #15
NASA Shooting for Mars, Not Moon? | Secret Truths | Conspiracy Theories Revealed | Podcast #14