Discover the Hidden Truths Behind the World's Greatest Mysteries & Conspiracies.
BP Hires Goldman Sachs? | Secret Truths | Conspiracy Theories Exposed | Podcast #19
Mark Willison and Scott Paton
Jun 15 2010
In this episode we ask, why in the world would BP Hire Goldman Sachs as a Financial Advisor right now?
Isn't Goldman Sachs partially responsible for the mortgage meltdown?
Looks like a match made in heaven!
Visit us at www.secret-truths.com for all the facts about Goldman, BP, and their cozy new relationship.
Thanks for listening and enjoy the site!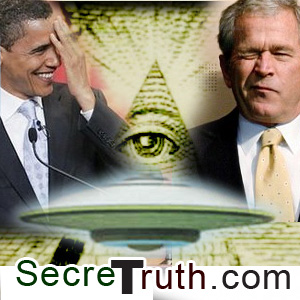 About Mark Willison and Scott Paton
Click here to see the full author's profile
Recent Episodes
Roswell Aliens & The New World Order | Secret Truths | Conspiracy Theories Revealed | Podcast #14
More BP News: the Cap is in Place | Secret Truths | Conspiracy Theories Exposed | Podcast #23
Nuclear Bomb to Stop Oil Leak? Secret Truths | Conspiracy Theories Exposed | Podcast #21
BP Oil Spill Media Hype? | Secret Truths | Conspiracy Theories Revealed | Podcast #20
BP Hires Goldman Sachs? | Secret Truths | Conspiracy Theories Exposed | Podcast #19
Oil Spill Update, Ancient Underwater Pyramids, and "Secrets of the Sphinx" | Secret Truths | Conspiracy Theories Exposed | Podcast #18
More Oil... Plus the Isreali "Attack" on Flotilla? | Secret Truths | Conspiracy Theories Exposed | Podcast #17
Gulf Coast Oil Spill Not Stopped on Purpose? | Secret Truths | Conspiracy Theories Revealed | Podcast #16
BP Gulf Oil Spill Cover-Up? | Secret Truths | Conspiracy Theories Revealed | Podcast #15
NASA Shooting for Mars, Not Moon? | Secret Truths | Conspiracy Theories Revealed | Podcast #14